Happy Saturday everyone! If you're looking for some interesting reads to check out while you kick back and relax, or maybe before you go do something fun and exciting, look no further, I've got you covered! Every weekend I like to share with you the most interesting things I found across the great, wide web. Enjoy!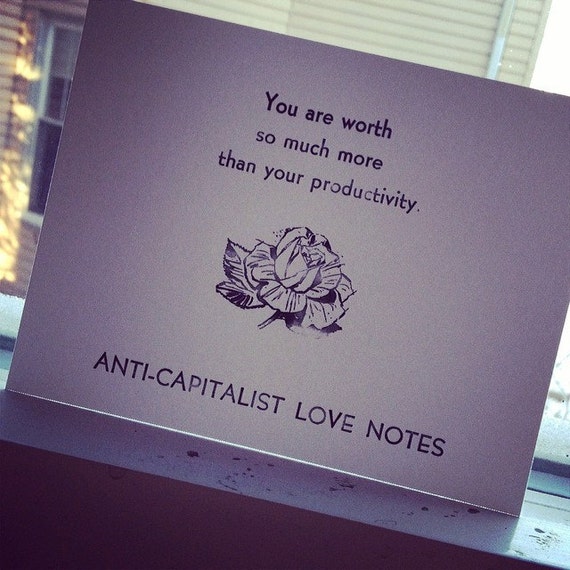 Now here is a good idea! Love notes to help you get through a tough economic system. There are three in the series so far and I really hope they make more!
"Something a little different! This poem, Requiem for a Bantamweight, is back from its most recent rejection, 130 days, form letter of course… I still like it though so thought I'd share it here."
A beautiful and hard hitting poem. No pun intended.
"It's not a new idea that poets and scientists should talk to one another."
An interesting, and inspiring, story about a poem dedicated to, and read by, Stephen Hawking.
"One day when Susan was five, her father came home and nailed her bunk bed shut. That was the beginning of a long strange journey."
Growing up with a parent who suffers from mental illness can be complicated, confusing, and hard….
"He had a big red Sharpie and would swipe it across the page, circling this, slashing through that, shaking his head. In his nasally voice, he'd admonish us."
Many of us mourn the loss of "responsible journalism" but maybe we all should do our part to get it back?
"'It's all or nothing,' we think. 'I woke up late. I'm tired. If I attempted to do yoga right now, I'd barely get halfway through my usual sequence before having to call it quits.' So we just don't do it at all."
Great bit of advice on moving from an "all or nothing" mindset into a "every little bit counts" way of life. It works trust me!
"California is where what's new and next starts, and of course California gave us the Amazing Disappearing Republican Party."
All my voting life I have been anxiously awaiting the fall for the Republican party. I hope I won't have to wait much longer .
"Caesar, the Syrian military photographer who smuggled shocking evidence of torture out of Assad's dungeons, tells his story for the first time."
If you don't read anything else in this list read this one! This man risked his life and the lives of those around him to expose torture and murder and all he has found is a world that doesn't care. We need to care!
"He told me he was into natives, but he couldn't love the traumas hidden in my breathing."
Another hard hitting piece. Heartfelt and heartbreaking all at once.
"For the last eight years, Ida – a young Norwegian woman struggling with borderline personality disorder – has kept a video diary in order to help structure her thoughts. In her diary, we get a glimpse into a world of fear and anxiety, but also precious moments of everyday victories and self discovery."
This is a moving story about a woman who is just trying to get better.
And that's it for this week. Have you read, watched, heard, or written an interesting thing this week? If so, share with the class by leaving a link in the comments :)